Professor Samuel Stein
Consultant in Child, Adolescent and Family Psychiatry
BA MBBCh FRCPsych ACFM GDL LLM BPTC
About me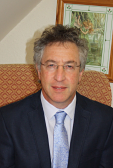 Having qualified as a doctor in 1986, I completed my specialist psychiatry training in Oxford, Cambridge and London. I was appointed as a Consultant in Child, Adolescent and Family Psychiatry in 1997 and I have over 20 years of experience as a psychiatrist. I am a Fellow of the Royal College of Psychiatrists, and I was the Clinical Director of a very successful child and adolescent mental health service.
I was previously an Honorary Senior Lecturer at University College London, and a Visiting Professor at the Institute for Health Research at the University of Bedfordshire and a Visiting Professor at the Post-Graduate Medical Institute at Anglia Ruskin University. I have won prizes and research grants linked to service-oriented developments within the NHS, some of which are now national practice. I have also published several textbooks and journal articles, mainly relating to young people with subtle neuro-developmental difficulties.
In spite of the current circumstances, especially as COVID-19 and the steps being taken to contain it will be proving very unsettling for many adults and young people, we are continuing to offer new assessments, review and treatment meetings, and regular therapy sessions by Skype, FaceTime and telephone for the foreseeable future, for patients within our local areas but also further afield.